CZ LOKO / the 753.6 Locomotive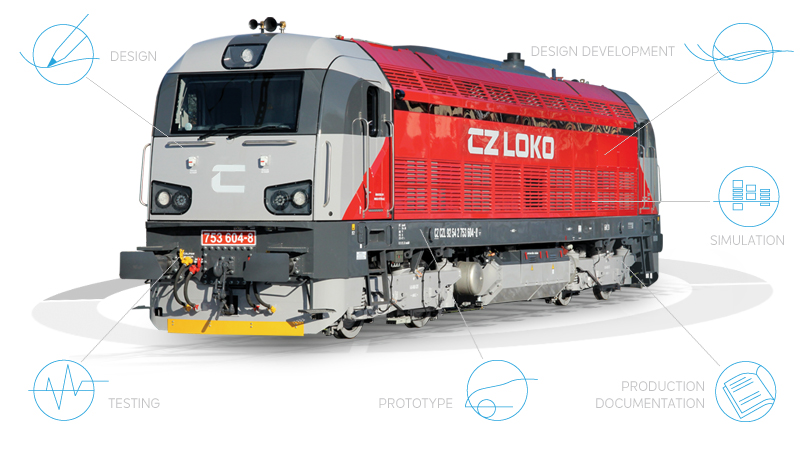 Development of the mechanical design for the locomotive's cabin, driver's place, sidewalls and roof.
Development and integration of a new body design and various vehicle cabin variants.
This project was realised up to the design phase, through construction, production documentation, simulation and testing, out to assistance with prototype production.