ŠKODA FABIA S2000 Rally Car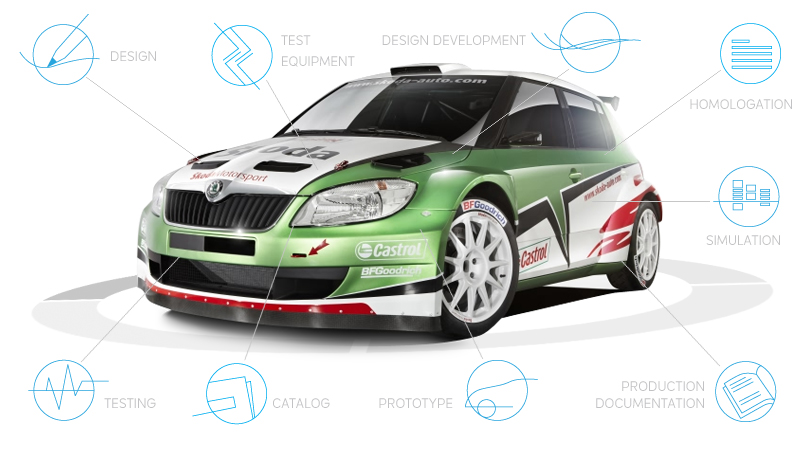 Development of the chassis, fuel system, cooling system, intake system and exhaust system for rally car of the S2000 category.

Design and functional verification for individual systems, ending with conformity certification for the whole vehicle.

This project was realised from the conceptual phase, through detailed construction and production documentation, including the creation of a spare part catalog. The project included simulations and tests, prototype production assistance and testing the vehicle during driving tests and lab tests. A delivery of special testing equipment for lab tests of selected vehicle components was supplied for the purposes of the project.