QUALITY POLICY
Our vision is to be a sought-after company that creates added value for its customers through the high quality of the specific professional services provided and the innovative solutions of the supplied products, supporting the continuous ability of customers to innovate their products.


1. Offer of services and cooperation with the customer.
AV R&D is a leading Czech company focused on product development in the engineering industry. We provide services in the field of development, construction, technical calculations, tests and measurements. We are a supplier of special test equipment. Our goal is to provide partners with technical support for solutions that ensure permanent product innovation. Our added value is in long-term, multidisciplinary experience and in certified competences.
2. Relationship to workers.
The basis of service quality is not only the expertise of the workers and its improvement, but also the working environment and conditions. The company values ​​its employees and creates pleasant working conditions for them, the possibility of further professional and personal growth so that employment in it is a prestigious matter. The quality of services is ensured by high expertise, at the same time practice and a human approach of our employees and external collaborators to the customer and his employees.
3. Cooperation with suppliers.

We also demand high quality standards from our suppliers. We prefer long-term mutually beneficial relationships based on cooperation, seriousness and reliability.
4. Management responsibility.
The management of the company is an example to other employees in the implementation of all activities. As part of our activities, we promote compliance with the requirements of ČSN EN ISO 9001.
Certificate of Registration ISO 9001:2015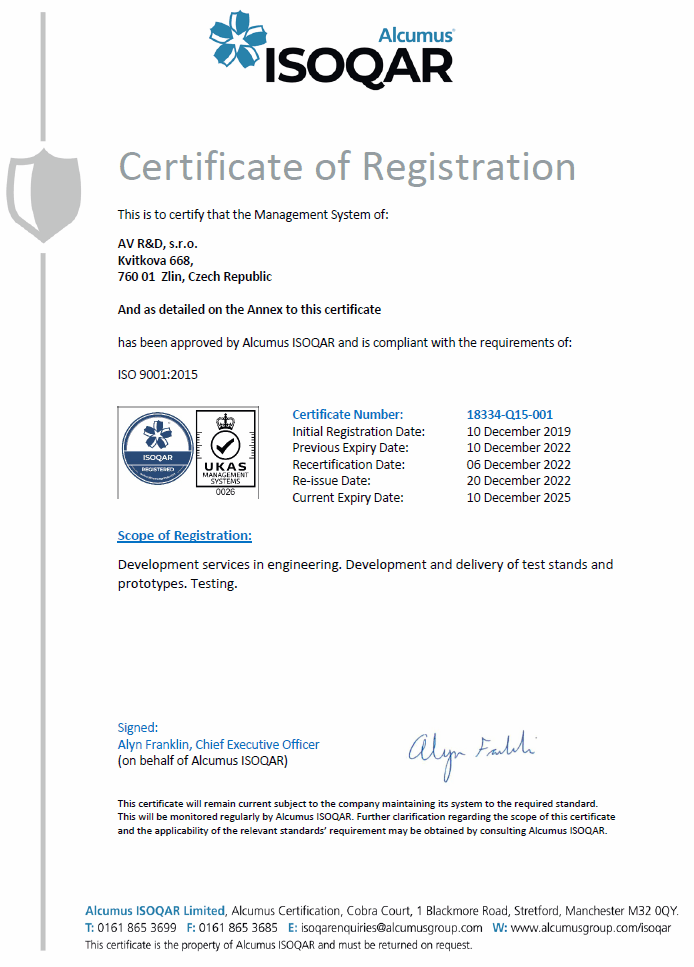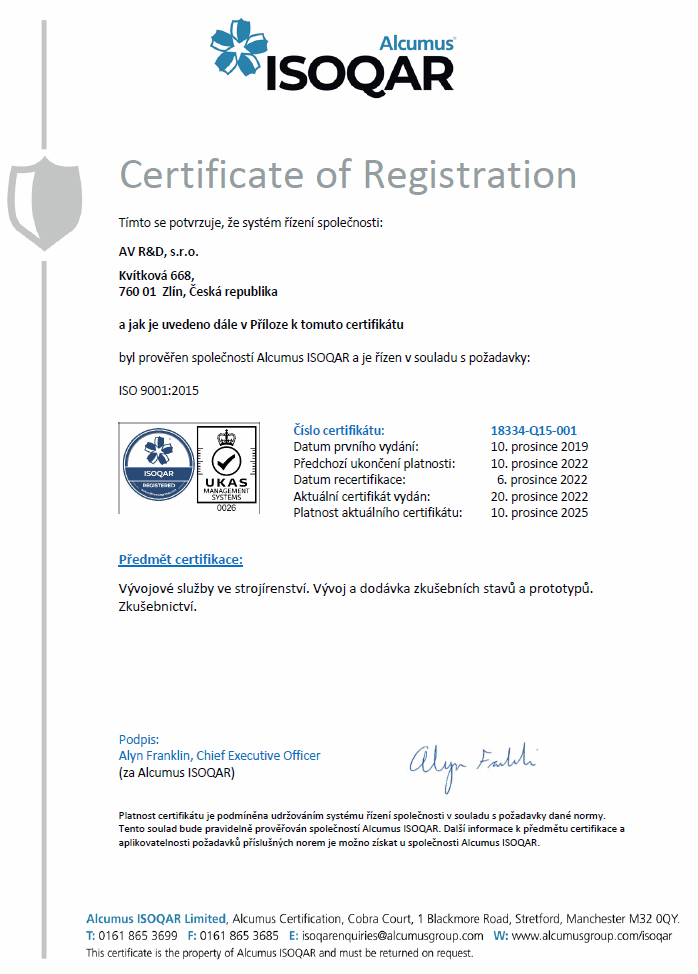 ]